Zomb'D



When the dead begin to rise panic ensues. The creatures are not a threat, more of an unsightly nuisance.
Zombie clean-up Crews are sent out to collect the Dead and dispose of them.
The Society for the protection of Cruelty to Zombies puts their foot down and campaign for zombies a protected status.
Other zombies are adopted out in a zombie adoption program to be used as mindless workers and celebrity pets, much to the horror and disgust of the Society for Prevention of Cruelty to Zombies.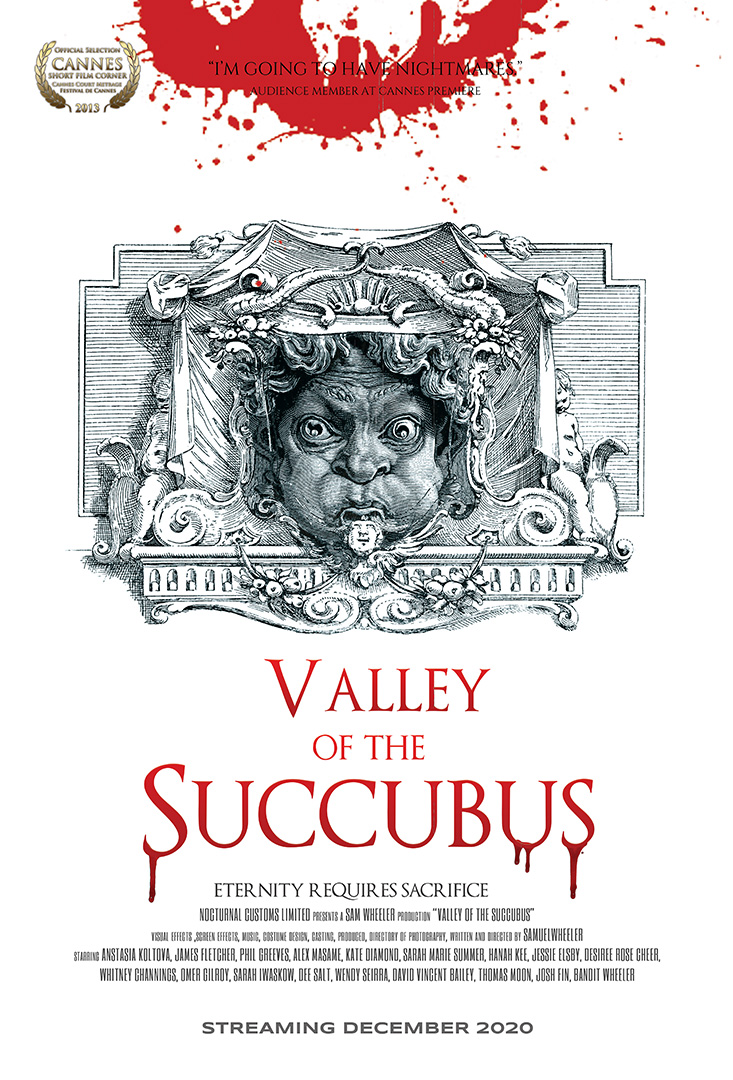 Valley of the Succubus



In a small country theatre a troupe of bizarre actors come to town. The cast of a 'Jack The Ripper' themed musical. They pick off unsuspecting virgin female actresses and sacrifice them to an ancient reptilian demon called 'Hermaphroditos' in exchange for eternal life. Anna searches for answers until she becomes tangled in its secrets. Jim desperately attempts to keep her out of trouble. As more actresses disappear the locals begin to believe the production is cursed. Will Jim save Ana before it is too late? Or has her fate been sealed deep within the Valley of the Succubus?



The New Zealand Burlesque Festival Legacy



Burlesque performers from New Zealand and guest international performers reflect on Burlesque and their journey to Glamazonia. The legacy documentary was filmed over the last seven years. It follows the personal journeys of profile performers in the New Zealand burlesque community. How they chose their names, what is personal about burlesque for them, what the highlights have been during their time twirling tassels and popping buttons on stage. In this film they share how they found themselves dancing in the glitterverse. Performers discuss feminism, stigmas, wardrobe malfunctions, styles of performance, inspirations and achievements. The highs and lows, bravely exposing themselves in front of rooms of strangers. Reborn as creatures of the night clubs.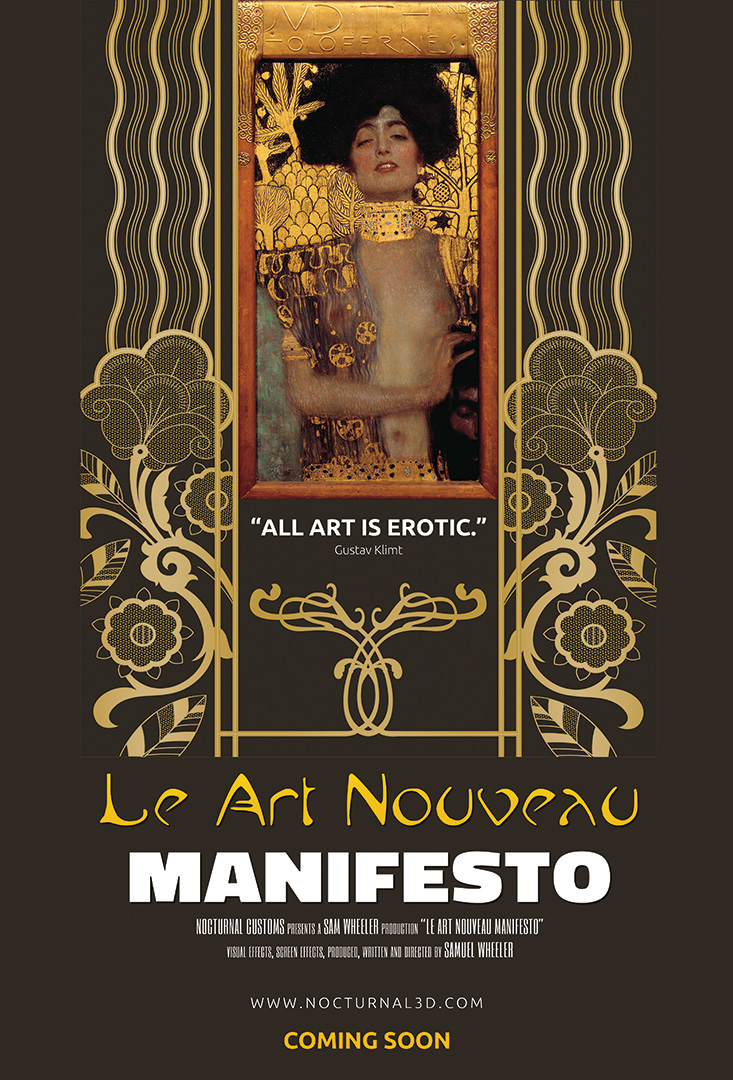 Le Art Nouveau Manifesto



A documentary focused on the explorations of Art Nouveau by Artist and Filmmaker Samuel Wheeler. This documentary was made after conducting a research trip in Paris, attending exhibitions and visiting multiple galleries. Compiling 256 photos of six changes in costume, modelled by the burlesque performer Duchess deBerry in the Art Nouveau style and then producing paintings inspired from them. A personal battle struggling with the acute social anxiety, chronic pain and fatigue, the documentary is a triumph of the creative spirit. I have intimately seen lamps by Tiffany's, jewelry by René Lalique, glassworks by Émile Gallé, posters and sketches by Toulouse-Lautrec... the list is endless. What can we learn from this Manifesto?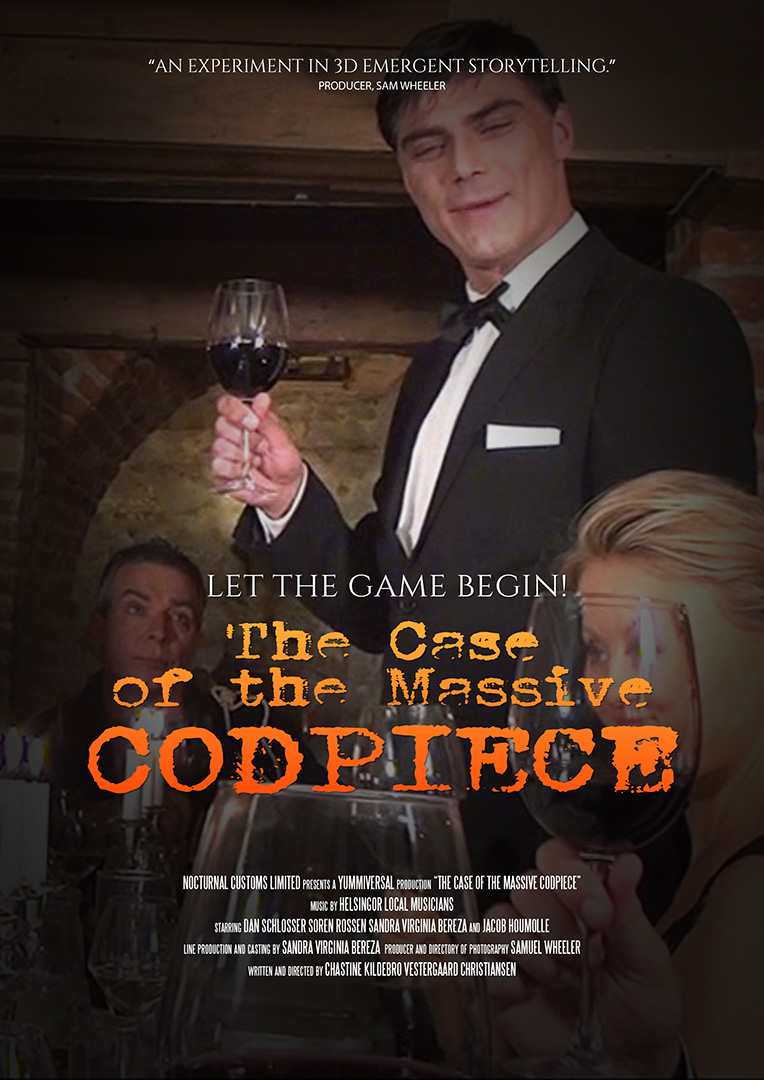 The Case of the Massive Codpiece



A short film produced in Denmark by first time Writer/Director Chastine Kildebro Vestergaard Christiansen. Guillermo throws an annual dinner party for his friends The party is a Shakespeare theme murder mystery where the guests are to act out roles. The many victims to the secret murderer.
Tyler the waiter is a player, cocky, self-destructive and doesn't give a fuck about his job. He is focused squarely on his next conquest, Ingrid. Häkon and Ingrid have been having a secret affair. The submissive façades drops away. Secrets and lies are hidden behind a veil of masks. Sexually voyeuristic games, jealousy and manipulation collide in this short film shot in Helsingør. A comedy of the grotesque.


The Living Canvas



"The Living Canvas" is a documentary exploring the colorful community of New Zealand body painting, costume and creature creation. The Documentary hope's to break down some of the stigmas and misconceptions and further the audience appreciation for the art form. Encouraging a new generation of artists to transform people into beautiful alien beings, monsters from our deepest fears, fantasyland residents and luciferian denizens. The long painful hours covering an entire body just for that 5 minutes or less on stage or screen. Peek behind the curtain and learn how simple practical techniques can create magical makeup effects and special effects.